inspiration:
i've gotten the reputation of taking pictures of random things. so i thought i'd document my day in photos.
2. bought "Out Live Your Life" by Max Lucado and "Twelve Extraordinary Women" by John MacArthur. pretty excited about reading both books; the first, because i heard it was a great book and i'm loving the adventures God has taken me on and i want to prepare my heart for more; the latter because i desire to be a more godly woman and i seek to know more about how to become one.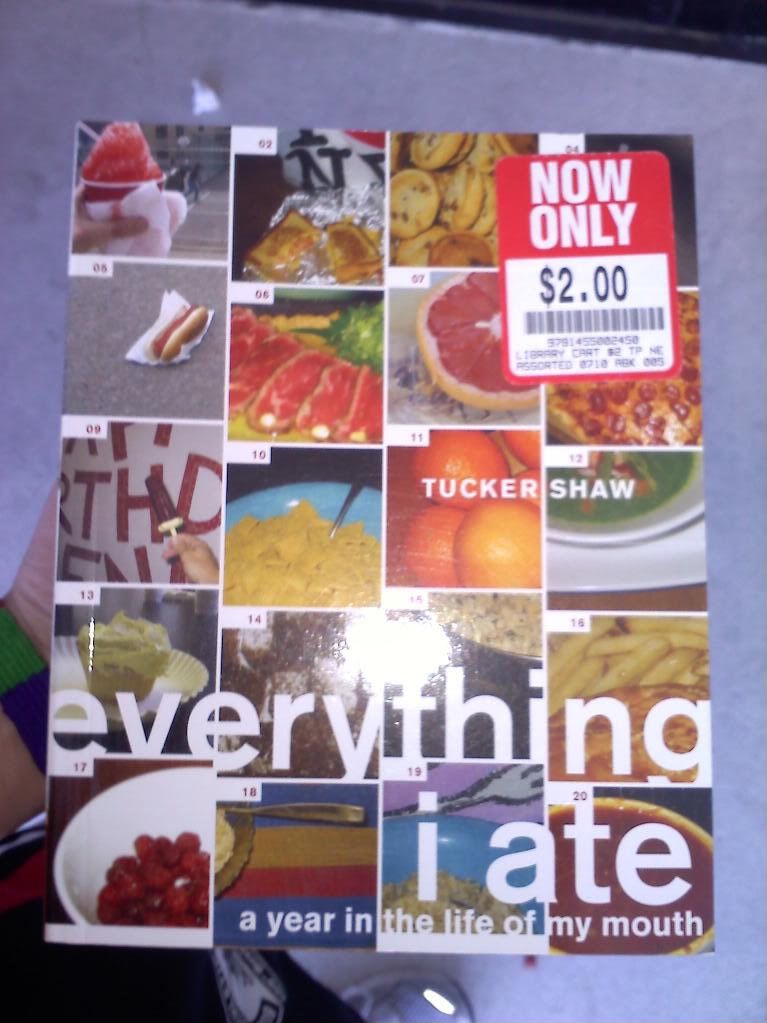 also, while at the bookstore, i came across "Everything I Ate" on the clearance rack. didn't buy it, but immediately photographed it and sent it to my Costa Rica team leaders ;) i mentioned that i should do that, except it would be titled "Everything The Crazy Asian Ate" :P
3. The Battery/White Point Gardens. I love going down to The Battery/White Point Gardens and just sitting in the shade and relaxing.
4. I almost finished "The Hiding Place". It's a great book and it's challenged me to be more selfless for others, especially in pouring my heart out to those who may not know Christ.
5. Subway - eat fresh. February is $5 foot long on any sub :) Chicken Bacon Ranch -- my go-to sandwich :) I normally splurge on my "adventure Saturdays" but I went to the Noisy Oyster last night to celebrate my first paycheck, and let's just say it ended up blowing today's lunch outing up, so a $5 foot long was what I settled for ;)
6. Got the rest of my calendars today :) I think the one I'm excited most about is the Bible Verse calendar because they're also postcards! So if I have your address, I can send one to you :D But I now have those, a bananagram calendar for work and a crossword calendar for my bedroom. I'll try and do it before I go to bed :) Love me some word and knowledge-power action :D
7. Came to Seacoast for my Family Life Ministry Team orientation :) I'm beginning to pray about where God wants me to serve. I know it's with the younger kids, but I'm not sure where He will lead me to serve.
8. This picture is FDA (Future Diabetics of America) approved. Funfetti cake batter :) Baked the Funfetti cake mix that Margaret gave me as my going-away gift at my last small group in TN.
9. Rented Date Night. Hilarious!! Great end to another wonderful day :)
Also, been listening to a lot of Gungor.
love their "Beautiful Things" album.
if i had to pick a "theme song" of today, it would most definitely be "Beautiful Things"
(yesterday would've been "Please Be My Strength")
it was amazing to spend a glorious day and to know that even the smallest detail of me, the sunrise and sunset, the grass, the flowers, everything was created by God! :D
He truly does make beautiful things!